A jewellery expert and master craftsman, Moti Ferder is the founder of Lugano diamonds. He has been a part of the diamond industry since he was young. His family has its own diamond business which was established in 1965 in Antwerp, Belgium. Naturally, through this business he received gemological training, which helped him develop his skills.
Started as a diamond cutter
Ferder began his career as a diamond cutter. Diamond cutters use particular tools and are specifically trained. From the modern laser and optical equipment to the conventional handheld measuring gauges, they use different sorts of tools. Diamond cutters are responsible for cutting and polishing the diamond. Then they shape and polish the stone to make a suitable piece of fine jewelry.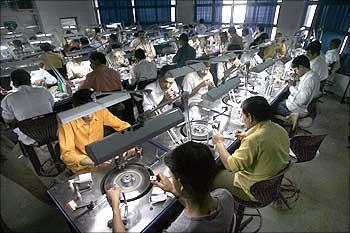 Years of experience helped Ferder establish his own company
The vast experience that Moti Ferder has in diamond cutting and worldwide distribution has provided him vast insight into the industry. He has used this great knowledge of jewelry and diamond industry for establishing Lugano Diamonds. Now, his company is one of the finest jewellers of the world.
Under his leadership, the company opened its headquarters and Grand Salon in Newport Beach, California, in 2005. Ferder has kept on personally managing every aspect of the company's business. He has helped the company build a strong sales team. The latest Grand Salon of the company was opened in Aspen.
Worldwide recognition of unique designs
Moti Ferder is also the design director of his company. He is the creative force behind the unique and spectacular jewelry pieces of Lugano Diamonds. His designs have been recognized by the luxury publications from all over the world. He was also honoured the Best of the Best award for his use of zirconium. His remarkable designs were once again recognized by the publication in its Ultimate Gift Guide.